LINKS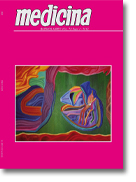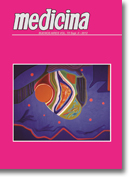 Soul at Play
The SoulAtPlay is a community of people interested in depth psychology. Oxana  Holtmann She holds a degree in Chinese Studies and graduated from a four-year Jungian Studies Reading Seminar in Washington, DC.James Hollis Ph.D. is a Zurich-trained Jungian analyst in private practice in Washington, D.C. He has been teaching for half a century and is the author of seventeen books translated into 20 languages. Susan M. Tiberghien Susan M. Tiberghien holds a degree in Literature and Philosophy and did graduate work at the Université de Grenoble and the C.G. Jung Institute Zurich. For twenty-five years, Susan has been lecturing and teaching creative writing at C.G. Jung Societies.
Jung Center of Buenos Aires
Its objective is the study and dissemination of the work and thought of Carl G. Jung Member of the "C.G. Jung Foundation for Analytical Psychology of New York". (ARG)
ATI – Iberoamerican Transpersonal Association
International, non-political, secular, and non-profit organization that seeks to represent the transpersonal community of the constituent countries of Latin America and the Iberian Peninsula, dedicated to promoting, theoretically and practically, the transpersonal vision in the academic, research, education, health, personal, social and environmental development fields.
American Psychological Association (APA) D32
The society represents a constellation of "humanistic psychologies" that includes the previous Rogerian, transpersonal and existential orientations, as well as the most recent development perspectives of phenomenological, hermeneutic, constructivist, feminist and postmodern (social constructionist) psychologies. (US)
Diafanis Magazine
In this international, digital, quarterly magazine, we promote respect for freedom of expression, pluralism and participation in art, science and communication, within the postulates of professional ethics and our work is ad-honorem. (ARG)
lIene A Serlin Ph.d. BC – DMT
Distinguished Associate Professor, Integral and Transpersonal Psychology. California Institute of Integral Studies. (US)
Interviews / Poetic Minds
How are people inspired to create and how do they shape their creative force into works? (GBR)
ARSGRAVIS
Space dedicated to the study of the confluence between art and the symbols of different cultures and eras. (SPAIN)
ArtyHum
Digital Magazine monthly, for research staff and professionals of the Arts and Humanities. (SPAIN)
Mariana Zinna
My name is Mariana and I live with my family in the countryside in Argentina surrounded by the natural beauty of the Calamuchita mountains. Since I remember, I have always loved nature, people, communication and art. (ARG)
Sensitive Thinking
Virginia Gawel blog. Psychologist, therapist, teacher and writer, Director of the Transpersonal Center of Buenos Aires. (ARG)
Red PhiNito
Biological Architecture, Sustainable Architecture, Ecoarchitecture, Bioconstruction, Sacred Geometry, Mystical Architecture, Harmonic Solutions, Habitat Health. (ESP)
Lic Annamaria Saracco – Transpersonal Psychologist
The axis of clinical work is the understanding of the evolutionary process of consciousness.
Founding Member of the A.T.R.A (Transpersonal Association of the Argentine Republic) (ARG)
Arcane Hall
Hermetic Art Gallery. Exhibition of works that deny the separation between art and the philosophy of hermeticism. (ARG)
Sarina Damen
Life Coach, Personal Development, Teacher and Author. He works in the field of spiritual counseling, guidance and teaching for more than twenty-five years, Brisbane, Australia (AUS)
Jacquelene Close Moore
Since 1995, Jacquelene has provided consultations and spiritual training to people around the world (AUS)
Great Mystery Publishing
It is an eclectic site that encompasses creativity, spirituality and personal growth, poetry, environmental issues, human rights and animal welfare; and online publications on art and poetry. "(AUS)
Emotional Freedom Technique
Positive EFT means working with forms of positive energy to focus on the NOW and the FUTURE, rather than focusing on the past. (GBR)
Urania Scenia & Itipac – Yoga and Parapsychology
Formación e investigación en Yoga, Parapsicología, ciencias de la conciencia la salud y estudios sapienciales. (PER)
People: Camilo Villanueva
Camilo Villanueva is a type of alchemist who has access to an extraordinary state of consciousness that allows him to reach his superior intention …. (USA)
Spiritual England
Spiritual England is a social enterprise (it is actually constituted as a charitable association) that began in 2007 in a focus group organized by Anna Lubelska. The focus group was held at the Reform Club in London. The goal was to explore the idea of creating an organization to promote spirituality and help people be more spiritual. (GBR)
Reason and Word
First digital magazine specialized in Communicology (MEX)
Harmonics of Consciousness
"Maintaining our own Light does not imply evading our Collective Shadow; It will then be necessary to know the causes that originate it and act accordingly, facing our own fears and preserving our Personal Sovereignty in the face of the multiple problems of the Social Order that concern us all and that seem to lead irremediably towards a New Secular World Order … ( If the majority did not do anything about it) ". Gloria H. (COL)